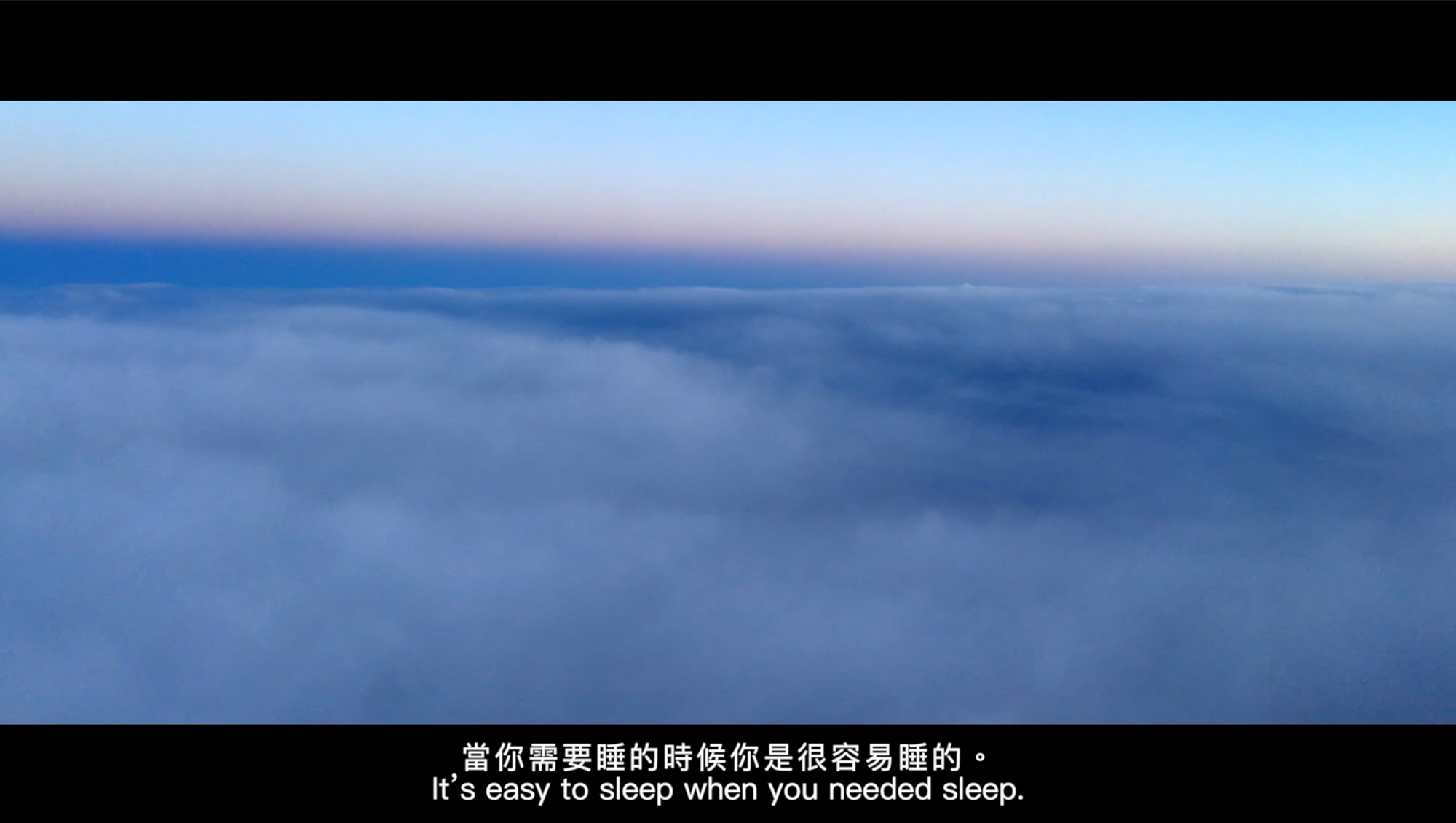 It's easy to sleep when you needed sleep.
(當你需要睡的時候你是很容易睡的。), 2020

Video installation (Duration: 08:31')
Of Transience, Encounters and Endless Enigma, 
1a Space, Cattle Depot Artist Village, Hong Kong


The text in the video were taken by notes written by Florence Lam, on the last day when she did a 3-day re-performance of a previous work "I choose to sleep." (2016). In this work, as Lam explores the blurred line between conscious action and natural biological needs, she observes the gradual transformation of the relationship between herself and her body.
這作品當中的文字取於Florence Lam在2016年所創作的行為藝術作品"我選擇睡覺" 於2019年一連三天的重演,表演最後一天完成後所寫的筆記。在這個作品紀錄著作者在探索有意識的行為與自然生理需要之間的模糊界線期間,所感覺到自己和自己的身體之間的關係的變化。



Watch now on "Ocular Oracular", D-Normal / V-Essay Issue 1, Floating Projects, Hong Kong:
http://d-normal-v-essay.floatingprojectscollective.net/video-zine/issue-1-ocular-oracular